General Engineering and Welding
Wrought Iron Shop 2000 specialises in Mig, Tig, and Arc Welding, with a NZS 4711 Welding Ticket.
We are experienced in almost all aspects of general engineering and the marine industry, and commonly work with mild steel, aluminium, stainless steel, brass, and cast iron.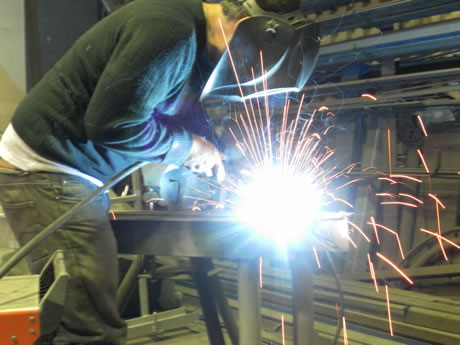 We work in residential and commercial environments throughout Wellington, the Hutt Valley, and the Kapiti Coast.
Structural steel
Structural engineering
Earthquake strengthening
Beam work
Steel fabrication
Car rust repairs
Machine shop work
Commercial
Residential
Marine industry
Automotive industry