Balustrades and Handrails
Wrought Iron Shop 2000 custom engineers balustrades and handrails from a wide range of high quality materials - from wrought iron to aluminium, to stainless steel and glass.  Whether indoor or outdoor balustrades, our work is designed for your requirements and built to last.  We service the greater Wellington region, including Lower Hutt, Kapiti Coast, and the Wairarapa.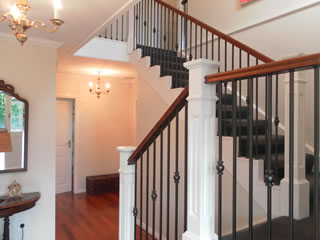 Indoor Balustrades and Handrails
Wrought Iron Shop 2000 works with a wide range of high grade materials to give you stunning indoor balustrades and handrails that fits perfectly with your style of home or office.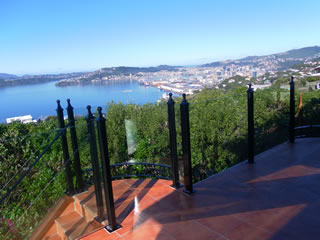 Outdoor Balustrades and Handrails
Wrought Iron Shop 2000 create balustrades that are treated and built to truly stand the test of time in outdoor conditions, including Wellington's coastal environments. We specialise in engineering curved balustrades and handrails for both outdoor and indoor installations.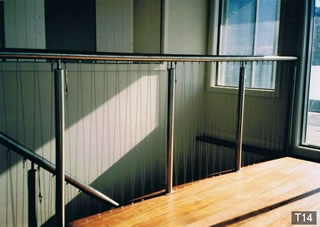 Stainless Steel Balustrades and Handrails
Stainless Steel is a classic material for creating stylish contemporary balustrades for both residential and commercial projects. And because of its inherent durable qualities - stainless steel is a fantastic material for outdoor balustrades.  Stainless Steel and glass balustrades are one of our most requested products.